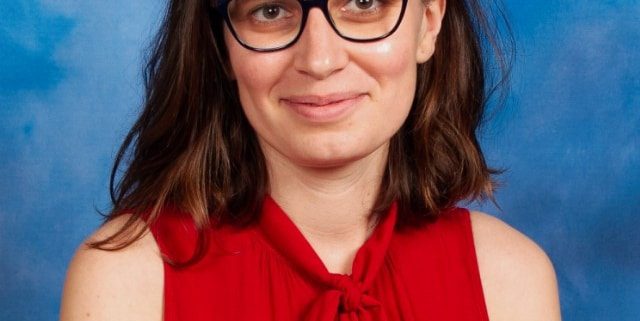 School Leader
Ms. Alexandra Pop came to San Diego from Romania, where she was working as an AMI Primary Guide at the well-regarded Montessori School of Bucharest for three years. Throughout her academic and professional paths, she has been driven by a particular interest and passion for experiencing cultures and lifestyles different than her own. This passion led her to venture out of Romania to complete her observation and teaching practice during her AMI training at the Montessori Institute of San Diego as well as the Bilingual Montessori School of Paris.
Ms. Pop is committed to improving her skills to better serve the child and to do so, has been involved in a local anti-school abandonment program and has attended workshops in nonviolent communication.
In addition to her AMI training, Ms. Pop also completed a teacher-training program and received a teaching certification while earning a Bachelor's Degree in the field of English and French language and literature.
Ms. Pop enjoys traveling the world, swimming, and hiking.